---
Plant Glossary





Azolla sp.

- also known as mosquito fern. Reproduces readily. A free-floating annual water fern 0.8-2.5 cm long, with tiny scale-like 2-lobed leaves; lobes each 1-2 mm long; leaves green or red, often giving water surface reddish appearance. Main stem with pinnate branches; branches longer towards base giving plant a triangular shape. Roots with fine lateral rootlets, appearing feathery. Produces both male and female spores.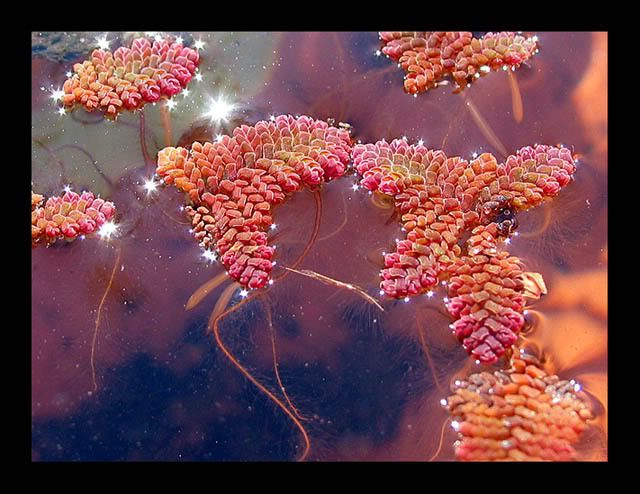 Duckweed

- usually

Lemna sp.

or

Wolffia sp

or

Spirodela sp.

, is the smallest flowering plant. It floats on the water surface in a bright green layer. Grows in still or slow-flowing freshwater.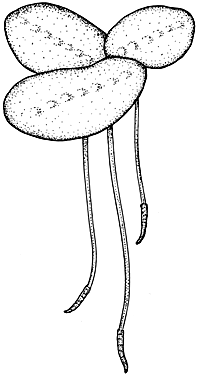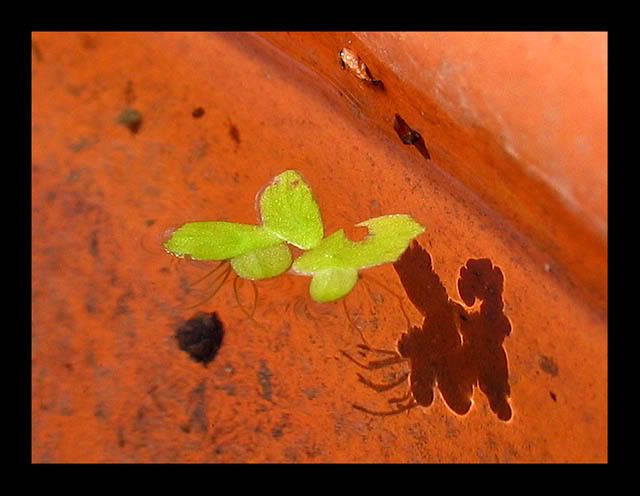 Close up of two different duckweeds:
Spirodela polyrrhiza and Wolffia globosa.
The very tiny Wolffia plants are under 2 mm long




Java Moss

-

Vesicularia dubyana


Origin Southeast Asia
Aquarium use Attached to rocks or bogwood, spawning plant
Lighting Low-Moderate
Temperature 23oC or higher (73oF)
Water chemistry Not critical
Substrate Not applicable
Comments The plant should be attached to rocks or bogwood, where it will soon become firmly attached and begin to creep along the surface. It is easy to propagate - simply remove part of the plant and attach to a new surface.